Get to Know Our Highly Experienced Team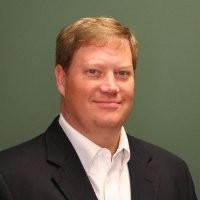 David Daily has 35+ years of experience in the ISO/Credit Card industry, including more than a decade purchasing portfolios. Previously, David was a co-founder of Profit Point, Inc. He also served as Vice President of Business Development for iPayment, Inc. and from 2001 until 2002, he served as Director of Business Development, ISO Division for Global Payments Inc. From 1998 until 2001, David served as Vice President of Sales and Business Development for Family Assistance Services, a payment services company. From 1985 until 1998, Daily served in various capacities at PMT Services, Inc., including Director of Merchant services, Manager of Acquisitions and Conversions, and Manager of Customer Service. David Daily started Cutter in 2006 when he began purchasing agent and ISO residual streams as he saw the increasing need for alternative financing resources for agents and ISOs to build their business. Now, several years later, Cutter has completed many portfolio acquisitions ranging in all sizes. David is well known in the industry as driven and fair. This reputation helps agents and ISOs know they will find a "win-win" environment with Cutter.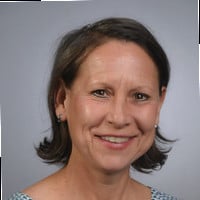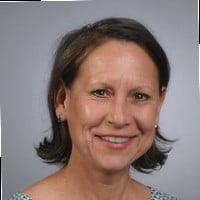 Denise Shomo, President
Denise Shomo is the President of Cutter. She has 15 plus years of experience in the ISO/Credit Card industry and with purchasing portfolios. Prior to joining Cutter, Denise spent her career in various management roles in banking, including Fidelity Financial, until 2004 when she started an ISO, Meridian Merchant Services, which was acquired by Cutter in 2007. Since then Cutter has tripled in size and continues to experience steady growth. Denise is responsible for portfolio acquisitions and providing strategic leadership for the company, developing new business with partners and directing the Cutter team. Denise is known for her unwavering honesty, is driven by achieving successful results, and passion to provide value to every client and partner.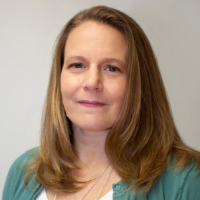 Stephanie Kunkel, VP of Operations
Stephanie Kunkel, the Vice President of Operations, oversees all facets of Client Relations including the servicing, risk management, and loyalty teams. In addition, she also handles Special Projects and Vendor Relationships to make sure Cutter stays current on industry happenings and trends to provide the best service possible. Before Cutter, Stephanie worked in the banking industry for 14 years as a head teller, acquisition team member, and manager. She entered the credit card industry in 2006 and became the Operations Manager for Meridian Merchant Services. After the purchase of Meridian in 2007, Stephanie transitioned to Cutter and worked to expand operations to support growth, keeping focused on merchant satisfaction and loyalty.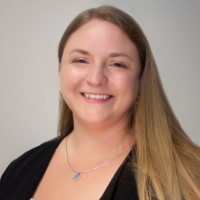 Katelyn Neiman, Business Development
Katelyn Neiman is part of the Business Development team at Cutter. She works directly with agents and processors on portfolio acquisitions. Before her involvement with Cutter, Katelyn was a Production Coordinator at Willow Street Pictures. Katelyn started in Cutter as a Customer Relations Representative and was quickly promoted through the ranks. As a result of her three years in customer relations, Katelyn is dedicated to ensure that merchants within a portfolio are always taken care of. Agents appreciate Katelyn's consistent communication and industry expertise throughout the acquisition process.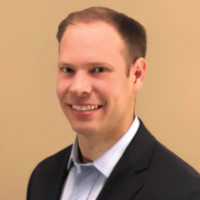 Zach Daily, Director of Acquisitions
Zach Daily is Director of Acquisitions at Cutter and is an Electronic Transasctions Association Young Payments Professional (ETA YPP). Zach works directly with agents and processors on new portfolio acquisitions and has expanded Cutter's payment expertise to reach SaaS and ISV companies. Prior to Cutter,  Zach worked at Regions Bank as a Risk Analyst where he set the allowance for the bank's loan portfolio.  Zach internally reports the performance of Cutter's portfolio acquisitions. He is based in Huntsville, AL.
Alex Daily, Director of Partner Relations
Alex Daily is Director of Partner Relations for Cutter. He works directly with ISOs, vendors, agents and industry veterans to create mutually beneficial relationships. Before his involvement with Cutter, Alex recruited and managed sales representatives at Vector Marketing and later sold merchant accounts in the restaurant vertical. Alex started as a Cutter Client Relations Representative before moving to his current role and is based in Birmingham, AL.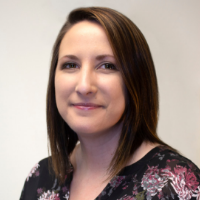 Cheryl Troxell, Risk and Loyalty Specialist
Cheryl Troxell is Cutter's Risk and Loyalty Specialist. She manages daily risk monitoring including chargebacks as well as working to retain merchant accounts using out-of-the-box thinking to encourage merchant loyalty. Before joining Cutter in 2016, Cheryl gained financial industry knowledge as an Assistant Branch Manager. Cheryl began her career at Cutter as a Client Relations Representative and now has over 15 years of customer services experience. Cheryl is focused on merchant satisfaction and works diligently to promote long-standing relationships.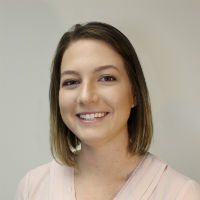 Jordan Shank, Client Relations Manager
Jordan Shank is Cutter's Client Relations Manager and oversees all facets of customer service to ensure merchants receive exceptional support. Before joining Cutter, Jordan worked in the personal loan industry. She also holds a degree in Business Management and is dedicated to improving efficiencies in the Client Relations Department. Jordan is dedicated to upholding the Cutter standard by training and supporting the Client Relations Team to provide exceptional service. 
Address
4 Park Plaza, Ste. 105A
Wyomissing, PA 19610